7 Tips for a Successful Garage Sale
Want to make more space in your home while making some money too? The spring, summer, and fall are perfect seasons to organize a garage sale and let go of the things you're no longer using. While garage sales can be a lot of work, these 7 tips will help you get more organized and prepared so that you don't have a last-minute crunch getting everything done.
Tip #1: Start Prepping Early
~ A month before the sale, start going through your home's clutter spots. Common areas of trouble could include your garage, basement, closets, shed, spare bedroom, and kitchen. When considering whether to put an item in the sale, ask yourself when was the last time you used it? Do you want to use it again? Is having the empty space more important than keeping the item? If you're getting stuck figuring out what to keep and what to put in the sale, hiring a Professional Organizer can help you make tremendous progress, and quickly too. 
Tip #2: Ask Neighbours to Participate
~ Lots of people have things they no longer want or use and your neighbours might be thinking of having a sale too. By having a multi-family garage sale, you can divide up the prep work and draw a bigger crowd.
Tip #3: Pick a Date, and a Rain Date
~ The last thing you want is for all of your effort and stuff to get drenched on the day of your sale. Check the weather forecast the Thursday before the sale and if it looks like there could be rain either the day before, day of or the day after…highly consider rescheduling to your rain date.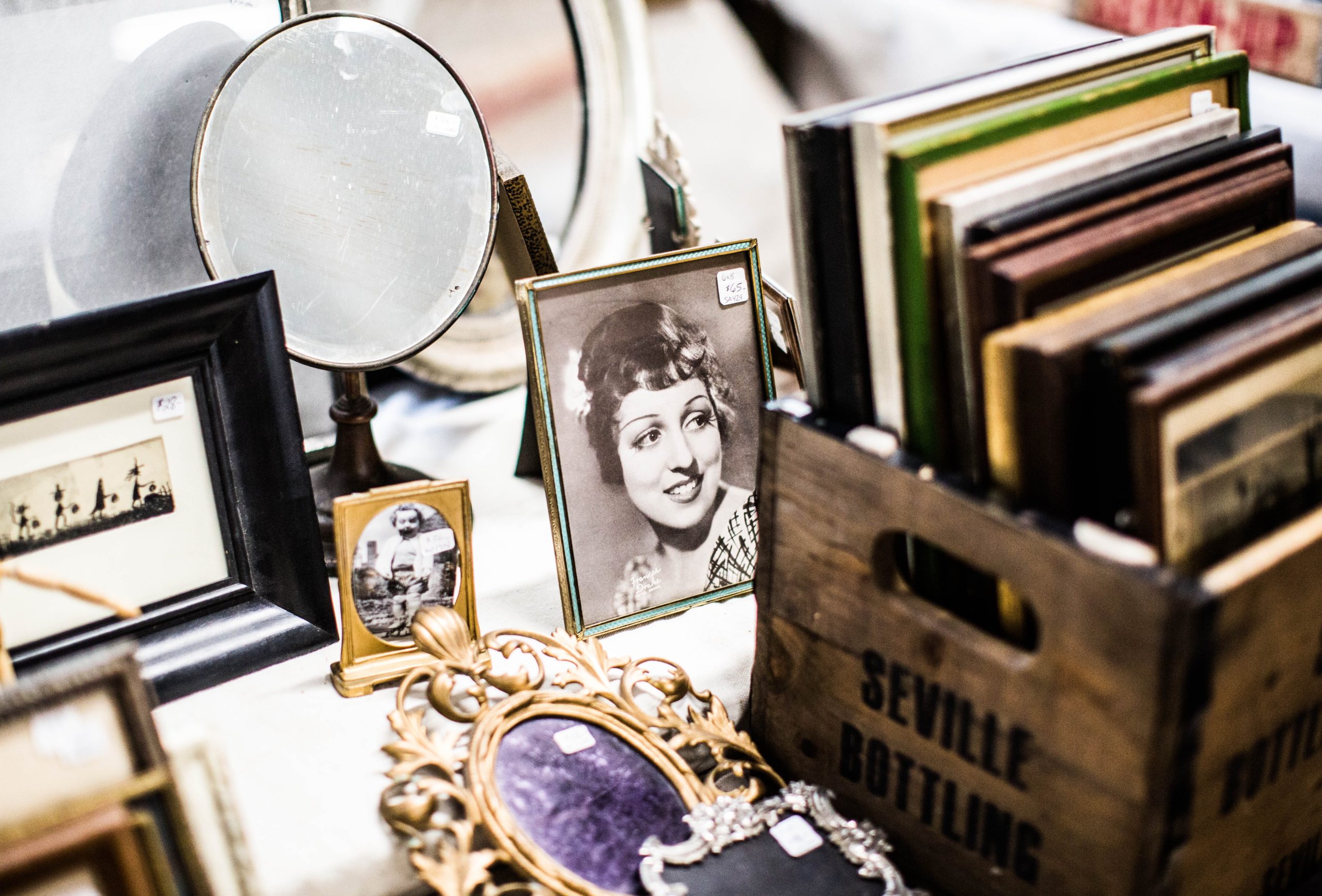 Tip #4: Gather Supplies
~ You're going to need a lot of small change, a place to keep your money secure (ideally a fanny pack you can wear), as many tables as you can find, old blankets or sheets, cold and/or hot drinks, sun hats, sunscreen, and snacks to keep your energy going. Bristol board, markers, a hammer and either nails or a heavy-duty stapler, and stickers for pricing are important too.
Tip #5: Set up the Day Before
~ Getting everything set-up the morning of the sale can be a real time crunch. If the weather looks good the day before, with no rain or major wind gusts in the forecast, consider setting up as much as you can in advance. This way you'll be less tired the morning of the sale and be ready for the early bargain hunters. I like to set up the tables, bring everything out, and either keep the items below the tables (to put out and display the morning of the sale) or display the day before on the tables and cover with some old sheets and blankets.
Tip #6: Advertise Well
~ Nobody can come to your sale if they don't know about it. Make large signs and put them up around your neighbourhood a few days in advance. Some real estate offices have garage sale signs you can borrow. Advertising online is free and very effective to reach a large audience. You can post on the local Facebook Buy & Sell Groups and online newspapers such as
www.collingwoodtoday.ca
. Advertising in a local print newspaper is also a good option, especially if multiple families are involved to help share the cost.
Tip #7: Clean-Up with Social Media
~ Get rid of any leftover items by putting them at your curb, take pictures and post a "Free Curb Alert" on the local Facebook Buy & Sell Group. You will reach thousands of people who can come and take your stuff away for free. Other options include taking things to the local charity stores and/or scheduling a donation pick-up with one of the local or national charities. 
If anything about prepping, organizing, posting online or dealing with the leftovers feels overwhelming and you want some help getting started, Clear My Clutter has the expertise to help you as much or as little as you need. While garage sales can be a lot of work, they can also be a great way to make more space in your home and make some money too.